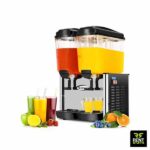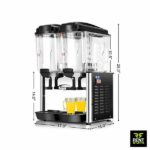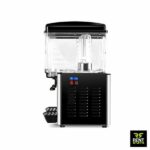 Cold Juice Dispenser for Rent
රු4,000.00 / day
Cold double juice dispenser
Can use to store any type of juices, beverages, etc
2 X 16L Poly carbonate tanks
Temperature : -2/+12 Degree Celsius
Gentle stirring paddle to maintain the quality of the beverage-avoiding both frothing and oxidization.
Easy to pour non touching paddle.
Well cleaned tanks.
Description
Rent Stuffs is one of the leading cold Juice dispenser rental service in Sri Lanka. Juice Dispensers are most useful thing for serving any type of beverage in an event. We rent Juice Dispensers with power cooling facility with two tanks. All tanks comes with mixing unit and you can cool it even for -2 Degree Celsius. The juice dispenser enables you to serve large quantities of juice hygienically at any location. Juice can be added to the dispenser easily via the removable lid. Our juice dispenser rental service is very easy for anyone. It's just a call away.
We have low cost Iced Cold Double Juice Dispensers also for rent.