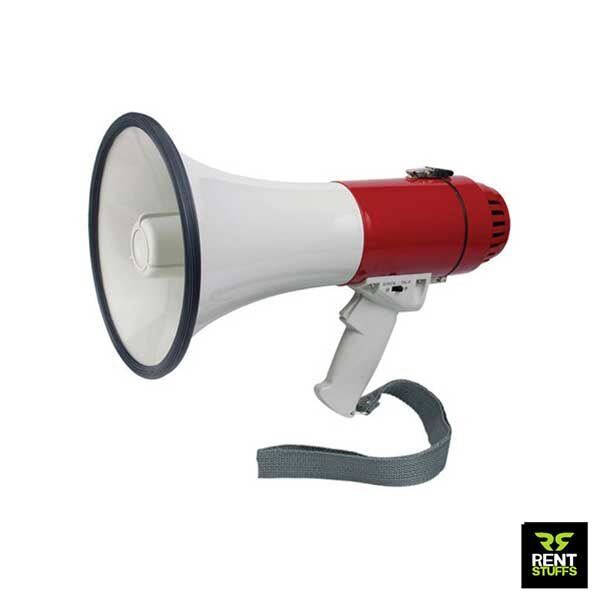 Megaphone for Rent
රු2,000.00 / day
Professional Megaphones for for rent in Colombo, Sri Lanka
25W, 200 meter undisturbed coverage.
Battery Powered :  6 x D type batteries ( Not included for the rental )
Package Content: Megaphone, Mouth piece, Carrying Bag,
SD card input
Refundable deposit 5000/=
( Special rates for long duration rentals )
Description
Megaphone is a compact portable / handheld produces 30 watts of sound that have the potential to cover over 300 meters. It is extremely lightweight and has been fitted with a convenient carrying strap, making it easy to tote around. Megaphone operates with Rechargeable or  6 "D" batteries and is equipped with a user-friendly controlling switch. We rent Megaphone for event planners, travel organizers throughout the country.
This unbeatable combination of auditory and visible quality has made our P.A. systems. The choice of acoustic professionals. Innovations spanning the full spectrum expertise now make them better than ever, whatever your application is. It is well-suited for venues where aesthetics and audience sight lines are important, such as houses of workshop, auditoriums, theaters, gymnasiums and training sessions.
Rent Stuffs is the leading megaphones rental service in Sri Lanka.